Are you finally ready to create the bedroom of your dreams? Here are 10 things you need to consider in order to create the perfect retreat and love where you live.
1. Function/Lifestyle: It all starts with how you are going to use the room. Are you simply going to sleep and dress there? Do you want to create a romantic atmosphere? A place to unwind before you go to bed by watching TV or reading? How much storage space do need? Do you need the room to be completely dark when you sleep? If it is romantic, then investing in drapery, gorgeous inviting bedding and a good sound system to play music could be key elements you want to incorporate. Answering these important questions determines what furniture, lighting, storage space, window coverings and electronics you need. Make a list of your "must haves", what you have and what you need to purchase.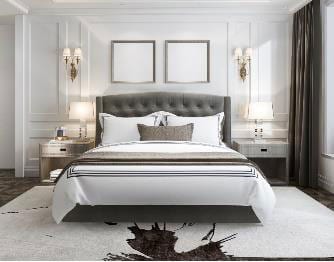 2. Design/Style:
What is your style? Traditional, modern, transitional or mid-century modern are the most common. Search the web for examples of design styles to land on the one that feels like you and save them on a Pinterest board
3. Bed: Most of the time the bed is the focal point of the room and will be the biggest piece of furniture in the room, so it makes sense to start by purchasing the bedframe. Four poster beds, beds with a canopy, metal frames with rustic wood, upholstered or low headboards are all options.
4. Color Pallet:
Establish one that is consistent with the design style and mood you are trying to create. Calming? Consider calming grey's or taupe's. Pure? Consider whites. Light and airy? Consider creams and shades of blues.
5. Bedding: Invest in great sheets and a cotton Blanket – both breathable. Dress the top of bed with a duvet, quilt or comforter. The colors, patterns and tones you chose should be consistent with your color pallet. Add pillows which can be arranged in several ways depending on the look you are trying to create. You can have lots of pillows to create a more romantic feel or take a more minimalist approach and just have pillows, shams and maybe one decorative pillow.
6. Lighting: For lighting, consider pot lighting, wall sconces, bedside lamps on dimmers or ceiling lighting like a chandelier to add some glam to a room.
7. Flooring: There is nothing more comforting than a warm, snuggling texture underfoot – whether it is an area rug on hardwood or wall to wall carpet, carpeting adds warmth to a room.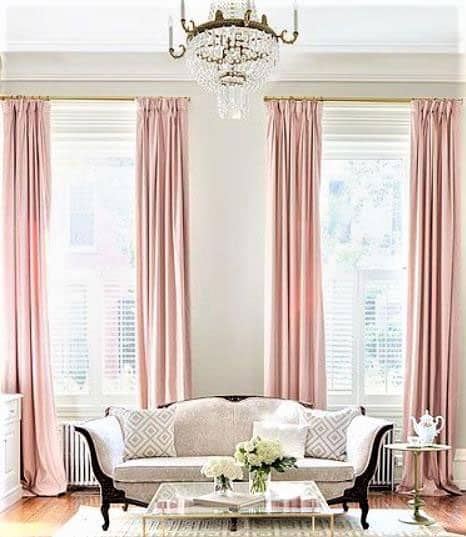 8. Window Treatments:
Pay attention to your window treatments. How do you want them to function? Do you need light control, privacy or room darkening? Color and design are also important considerations. Whatever you choose should enhance the design/style you are trying to establish. If you are trying to establish a transitional style and you have large windows, simple decorative drapery panels with shutters for privacy might be a good choice. If room darkening is important to you, then a black out blind may be what you need. Above all, keep it simple. It is all about simplicity and clean lines when it comes to window treatments.
9. Architectural Details: Baseboards, trims, molding, feature walls with paint two or three tones darker than the rest of the room or wallpaper are options. All add a design element and if chosen properly takes your design project up a notch.
10. Artwork & Accessories:
Paintings, prints, mirrors & wall art are all options. Stretch your imagination by researching wall art available vs defaulting to paintings and prints. There are so many alternatives available and should re-enforce the mood and design style your trying to create.