Inviting a relative stranger into your home can be a very daunting experience for many as it can be quite difficult to know what to expect, especially if you don't have any points of reference to work from.
The process should be collaborative and fun from start to finish. Here are some tips on how to build a strong relationship with your designer
Personality Fit
Having a personality fit is incredibly important. You're going to be spending a lot of time with them and it's important that you like each other and that you feel you can speak openly with them.
Communicating What You Want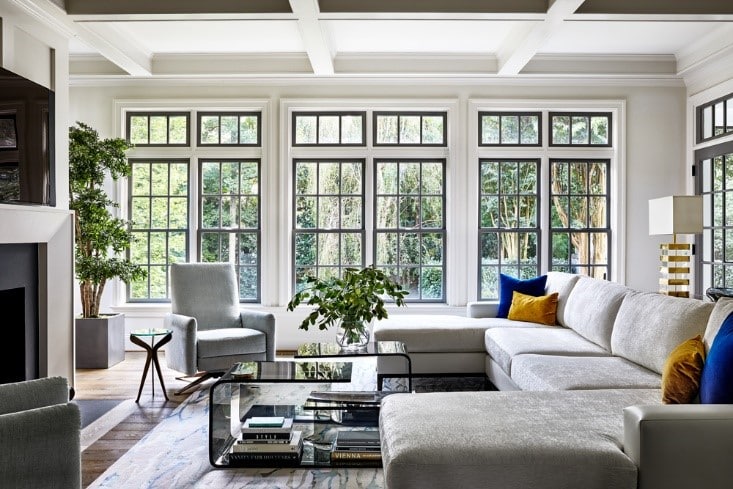 Some clients find this easy; others find it extremely difficult. Every interior designer should have a process in place to help you do define your goals and vision.
At Peacock & Owl we take a systematic approach to learning about how our clients want their space to function and feel when they are in it and, what they want their space to say about them when guests come to visit.
We expose clients to a variety of design styles with inspirational photos and go through an extensive questionnaire to understand what our clients like, what they don't like and learn about who you they and how they live.
Understanding what clients want takes time because it needs to. If designers don't understand their client and what they want, then they can't deliver an interior design plan their client will love.
Establish A Budget Range
Many clients don't have a clear idea about their budget; this is common as it can be very difficult to estimate how much a house renovation might end up costing. The best option is to prepare a budget range, this is the ideal scenario – it will also allow your designer to consider whether your expectations are achievable or not and advise you accordingly.
Keep An Open Mind
Having an open mind will help you get the most out of your interior design experience and almost always, the end result is better than the vision because you've let your interior designer work their magic.
If you have been clear about your goals and vision, a good interior designer will focus their efforts on developing a design concept that is in the area you agreed to pursue. Let your designer do what you hired them to do.
Don't Be Afraid To Say No
Don't be afraid to speak up and say if you don't like the direction your designer wants to pursue. Take the time to mull over big decisions and ask the designer why they have chosen a certain theme or idea and do it as early in the process as possible. The process is collaborative, and a good designer will always listen to the client.
Understand The Implications Of Revisions
There are major revisions and minor ones and as a client, you may not realize the difference. But then why would you? Most often every time there is a change, other aspects of the design plan need to be reconsidered, which can be very time consuming especially if there are several changes. A design solution is symbiotic, everything is connected. Each element builds on another.
Your relationship with your designer is a two-way street. Most good designers set expectations for roles and revisions up front. They provide clients with clear examples of what's minor and what's major and include specifics like how they bill for major revisions in your contract. If they don't do this, insist on it!
If you and your designer invested the time being on the same page from the very beginning of the project, major design overhauls should be avoided.